When Allyson Felix became pregnant, Nike was prepared to cut the terms of Felix's endorsement by as much as 70% due to the pregnancy, and told her to "know your place and just run." 🤯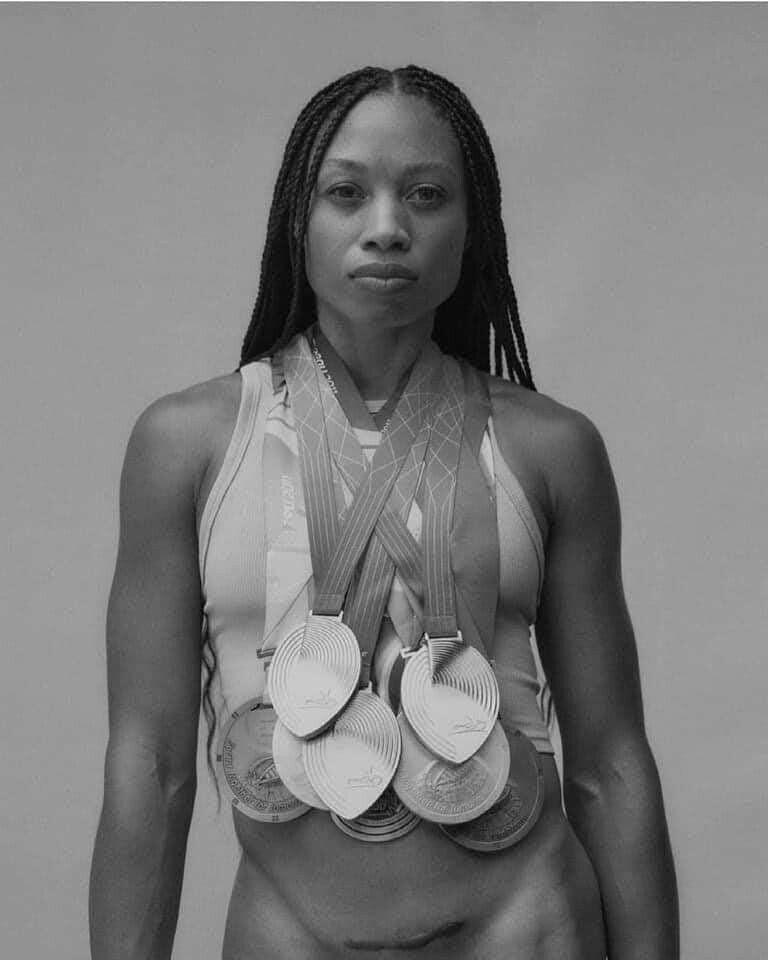 Amid all of this, she was forced to have an emergency c-section seven months into her pregnancy because of a potentially life-threatening condition and her baby had to live for more than a month in the NICU. But two years later she's qualified for her fifth Olympics with her daughter watching.
Felix dropped Nike and created her own brand of running shoes, the
Saysh One. She is currently running in the Olympics in Japan wearing them under the banner "I Know My Place". 😏
With 11 medals now, she passed Carl Lewis this summer for the most track and field medals by an American in history!
"I used my voice and built this company for you. So that you never have to train at 4:30am while you're 5 months pregnant to hide your pregnancy from your sponsor."
Source Feminist News