In 1912 the Florida division of the United Confederate Veterans voted to ask each Confederate veteran to contribute $5 (equivalent to $134 in 2020) to fund a monument to the Confederacy's women, "who were the heroines of that struggle".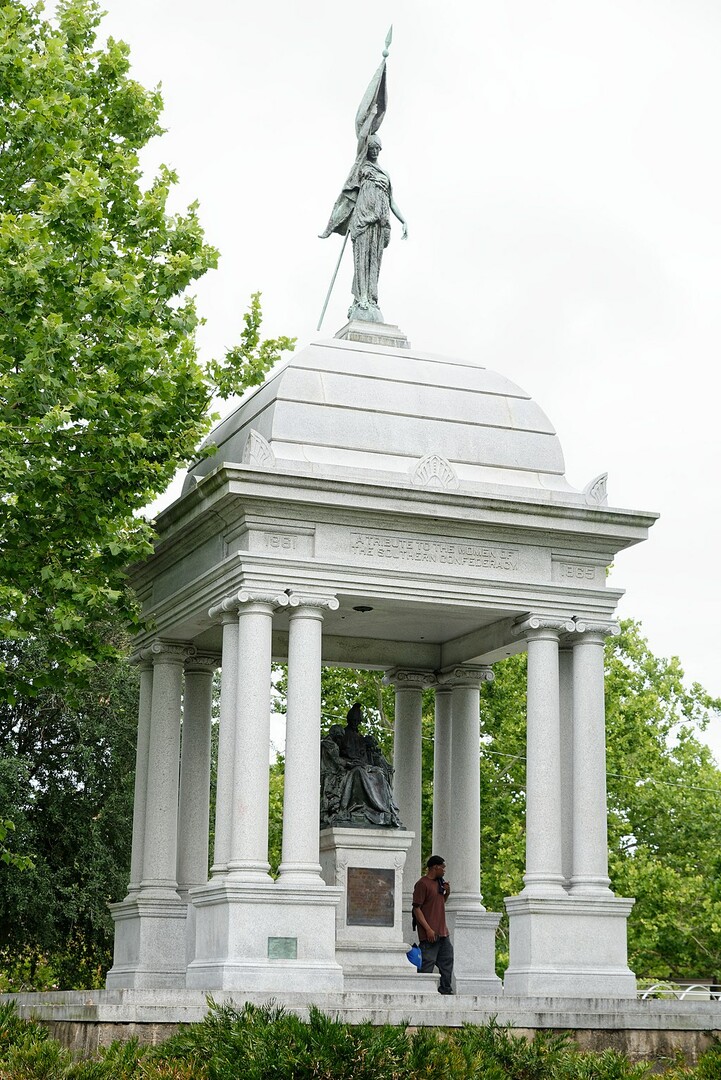 The monument was designed in 1914 by sculptor Allen George Newman (1875–1940), and dedicated on October 26, 1915.
Jno. Williams, Inc. served as the founder, and McNeel Marble Works served as the work's contractor.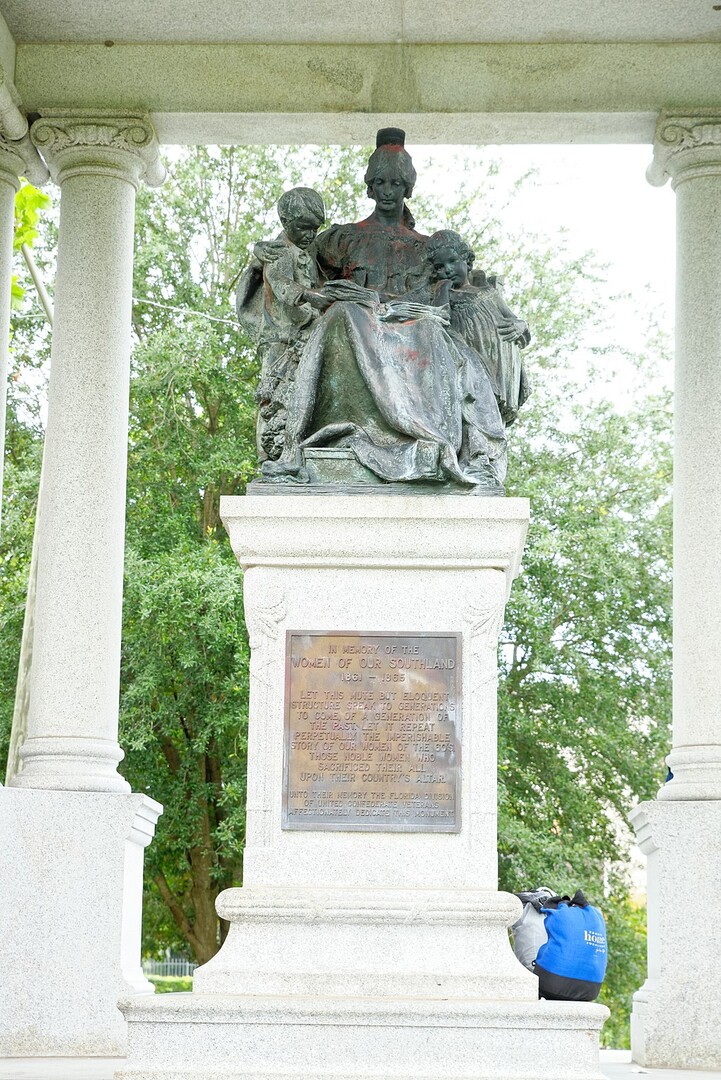 In May 2018, the monument was cited among those targeted by the March for Change, a three-day, 40-mile (64-km) protest against Confederate monuments located in Jacksonville and St. Augustine, Florida.
It is No. 10 on the Make It Right Project's list of Confederate memorials it wants to see removed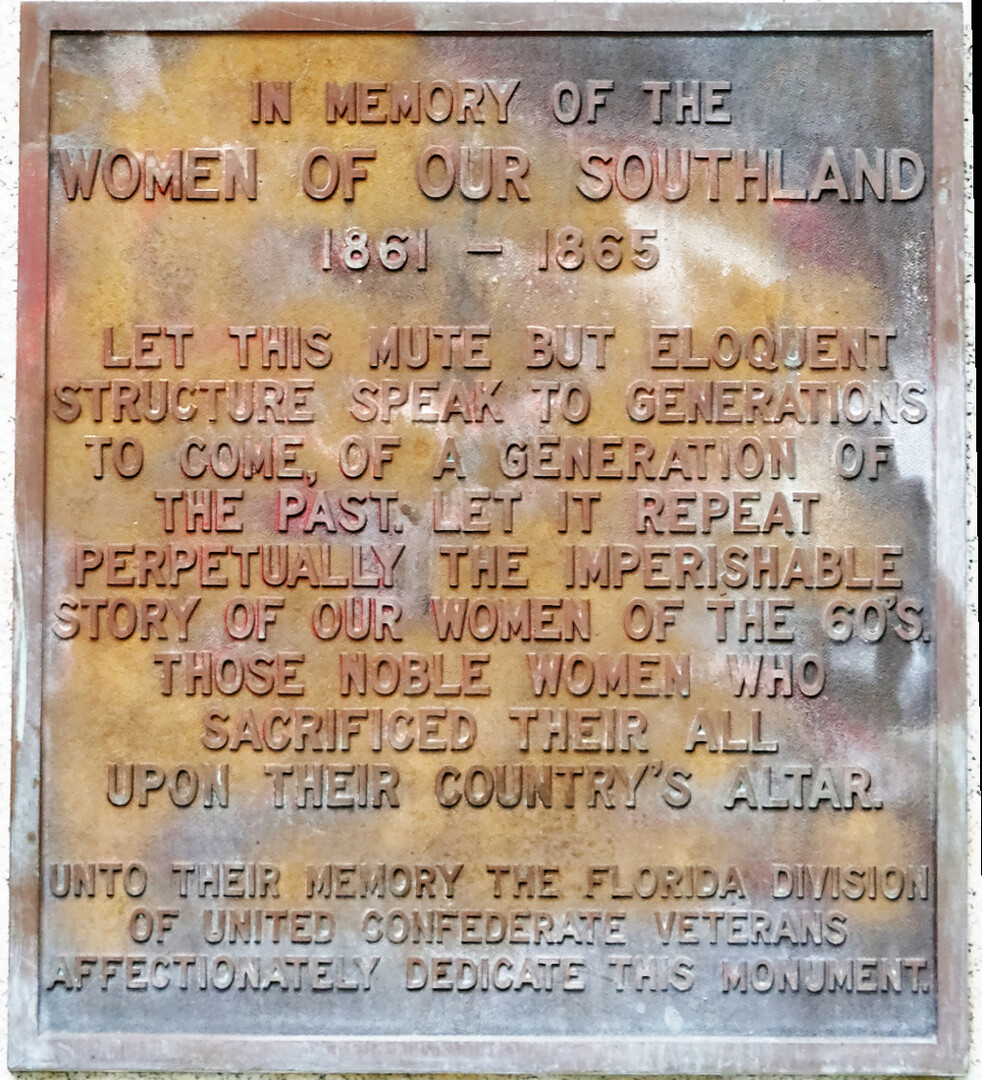 Source:
https://en.wikipedia.org/wiki/Florida%27s_Tribute_to_the_Women_of_the_Confederacy