Courage doesn't always roar..Sometimes courage is the quiet voice at the end of the day saying "I will try again tomorrow"
I am a workaholic. I work many long hours at my martial arts school and I also work at the Idaho Police Academy as a Groundcontrol, Arrest Techniques, Firearms,Weapons Retention, Reactive Impact and Controlled Force Instructor. If you are pissed at the cops then blame me I trained them.
My life Rocks =)!!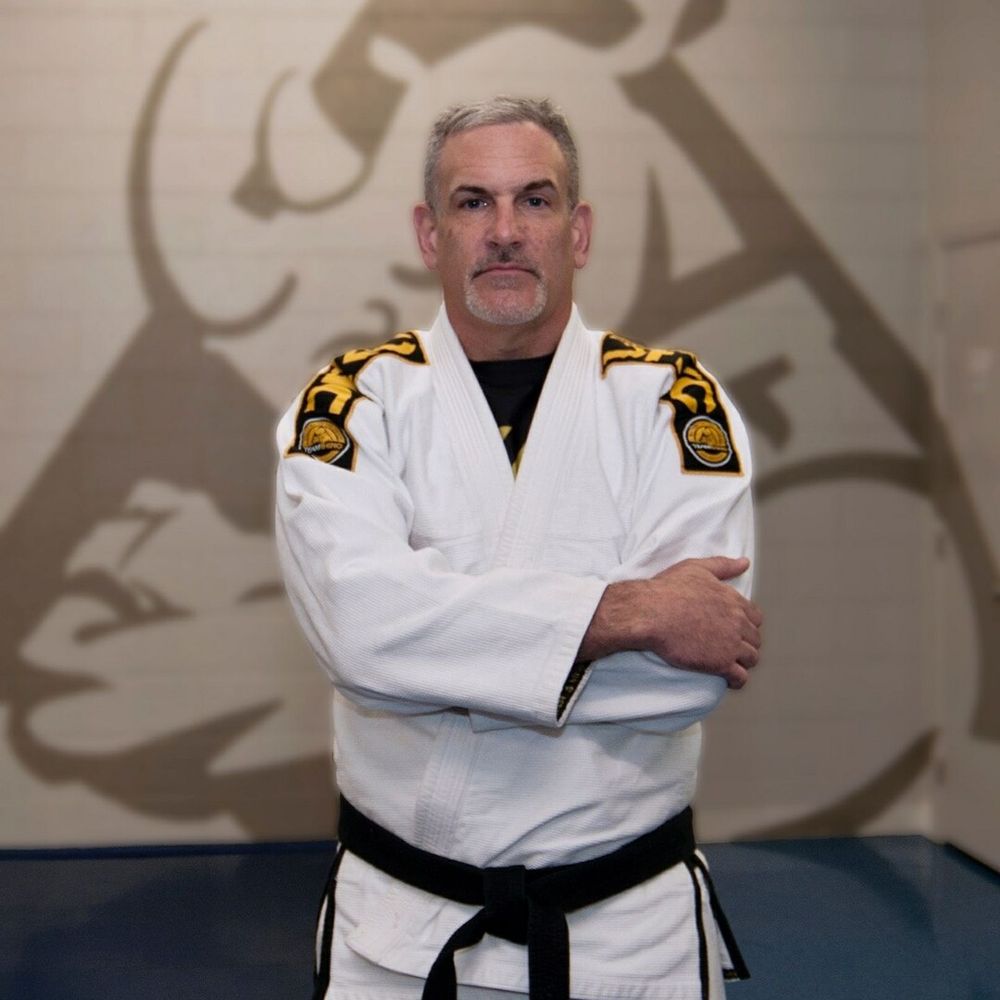 "It is with heavy heart and great sadness that we acknowledge the passing of our dear friend and long-time student Professor Keith Owen.
Keith started training with us during the early 1990's in Utah, and he has been an important part of our lives for almost 30 years. He personified all that is good in the martial arts, going to great lengths to teach others not only the technical aspects of the martial arts, but also the more important underlying philosophical and cultural aspects. He was such a dedicated student and Black Belt and whenever the name Pedro Sauer was mentioned, he protected the integrity of The Sauer name like a Rhino.
In addition to a large and prosperous school in Boise, Idaho, Keith frequently traveled and was much sought after for his popular and well attended seminars.
Keith was a 4th degree Black Belt in Jiu-Jitsu, and he also held a 4th degree in TAI kung-fu and a black sash in Wu Wei Gung Fu under Bruce Lee Student Joseph Cowles. Keith had 11 Jiu-Jitsu Black Belts under him in the United States and Canada, and most recently served in a number of capacities on the PSBJJA's Board of Governors.
In addition to his successful and impactful martial arts career, Keith was a loving and devoted family man. He is survived by his wife of 30 years Shirlane, and his sons Alex (28), Carrigan (26), Chance (25) and his dogs Rodeo and Mac.
The world was clearly a better place with Keith in it. He will be sorely missed."
Professor Pedro Sauer
"To all of Keith's friends, it is with heavy heart and great sadness that we acknowledge the unexpected passing of our dad, Keith Owen. He was truly a wonderful person; authentic, charismatic, and his presence was always larger than life.
He never met a stranger; he would talk to just about anyone and everyone that knew him was a friend. He was truly the most loyal people one could ever hope to know. He was a loving and dedicated husband and father and he taught us so many valuable lessons. Most importantly, how to be leaders and to always take care of your family, friends, teammates, and people, and of course Jiu Jitsu.
He had the rare ability to be the kindest person you could know, tell it like he saw it, encourage you, and share his funny stories and he would always make you feel encouraged and appreciative with the way he shared his insights and wisdom. He lived his life to the fullest, did what he wanted, laughed from the bottom of his heart, spent time with those he loved, and he would do anything to help anyone in need.
We are grateful for the incredible amount of love and support over the past few days from everyone and the Owen family would like to give a special thanks to Master Pedro Sauer for his friendship, mentorship, and commitment to our father and family over the years.
We will keep everyone updated about a service and what our plans are for the future. Keith has influenced and positively impacted so many lives. He was a remarkable man, husband, father, and icon in martial arts, and we will continue to pass on his legacy, lessons and honor him. Our dad was also very excited to become a grand-father to Brooks Owen this upcoming May.
Rest in Peace Dad, we love you, and as you always would say, "We got this!"
-The Owen Family