Ukraine: Ambassador about Ritter Sport – "Square. Practical. Blood"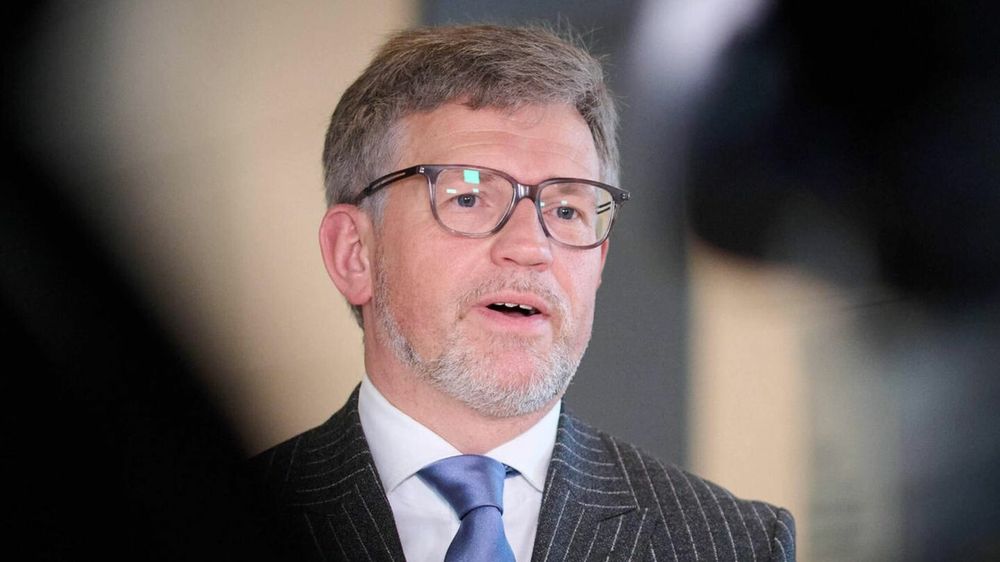 Despite the war in Ukraine, Ritter Sport is continuing its business in Russia. The Ukrainian Ambassador to Germany Andriy Melnyk finds clear words for this on Twitter.
A number of Western corporations have withdrawn from Russia. The sanctions are in response to the Russian invasion of Ukraine. The chocolate manufacturer Ritter Sport, based in Waldenbuch in Swabia, is one of the companies that are continuing their business in Russia – much to the displeasure of the Ukrainian ambassador to Germany, Andriy Melnyk. The diplomat finds clear words for the actions of Ritter Sport on Twitter.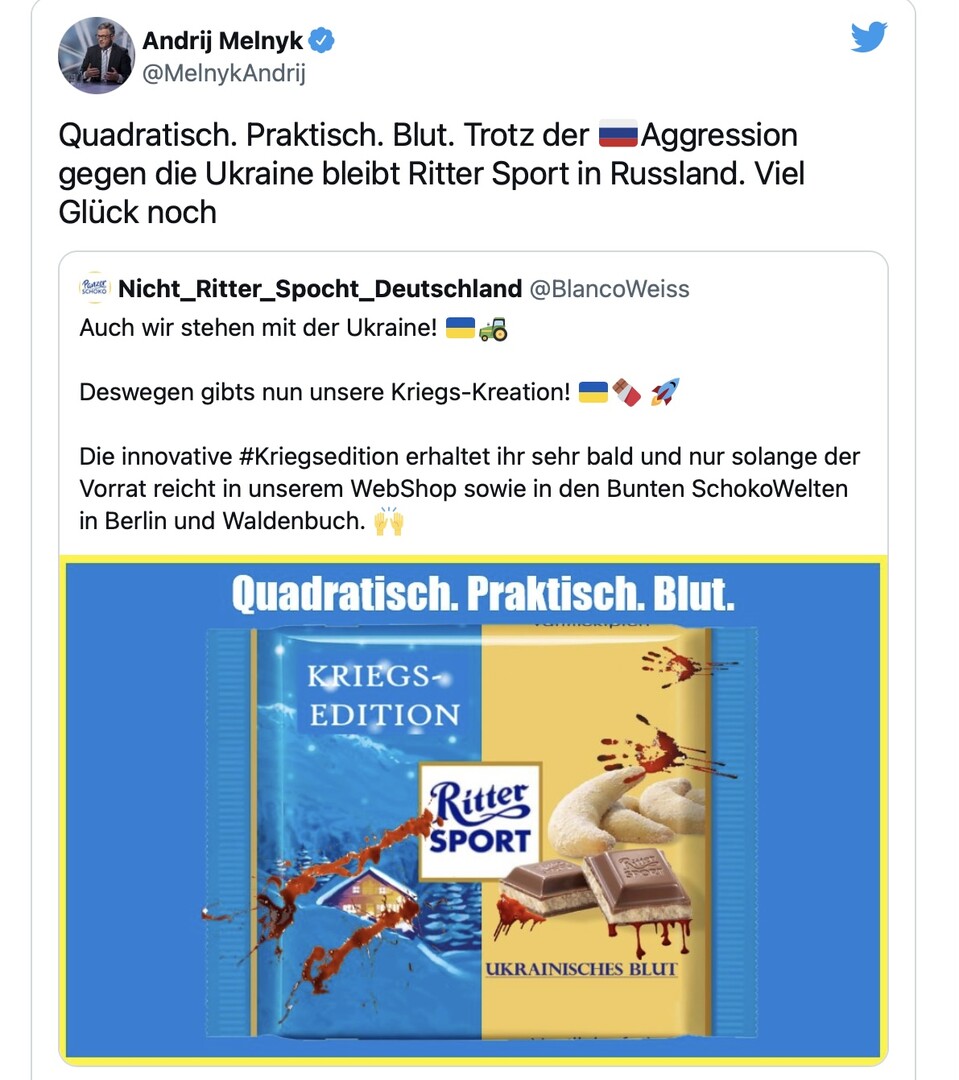 "Square. Practical. Blood. Despite the Russian aggression against Ukraine, Ritter Sport remains in Russia. Good luck," writes Melnyk in a post on the platform. He uses the famous and memorable advertising slogan of the chocolate brand "Square. Practical. Good." up and change it. The ambassador is citing a satirical account on Twitter, which advertises a fictitious "war edition" of the chocolate in a macabre montage.