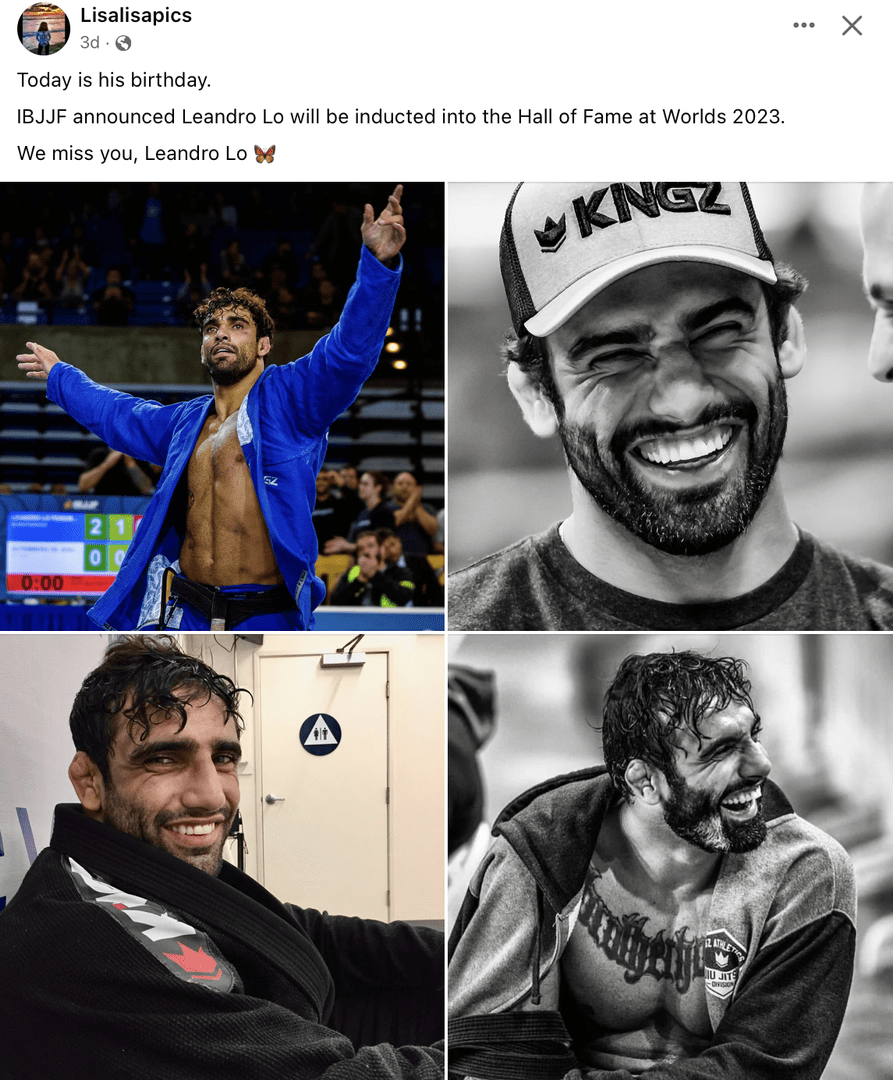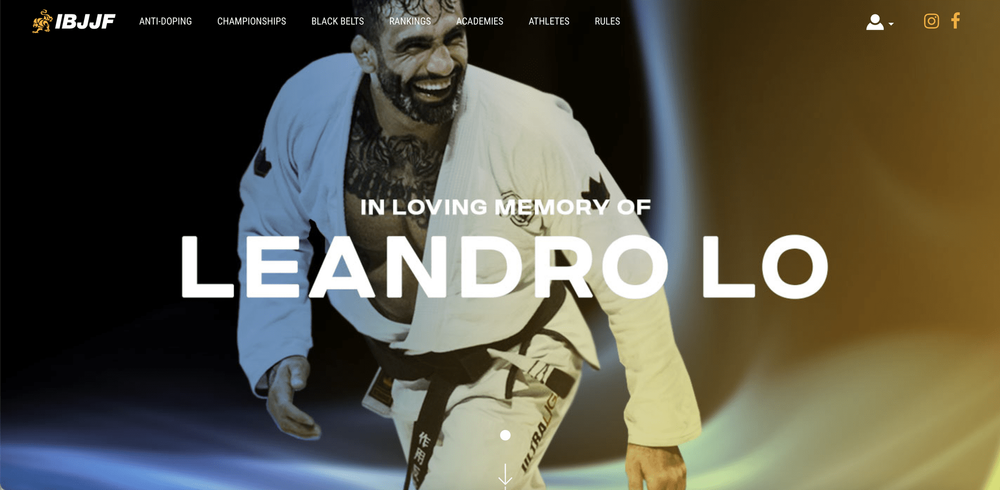 "The idol of a sport, Leandro Lo leaves us materially," the Brazilian Jiu-Jitsu Sport Confederation (CBJJE) said in a statement.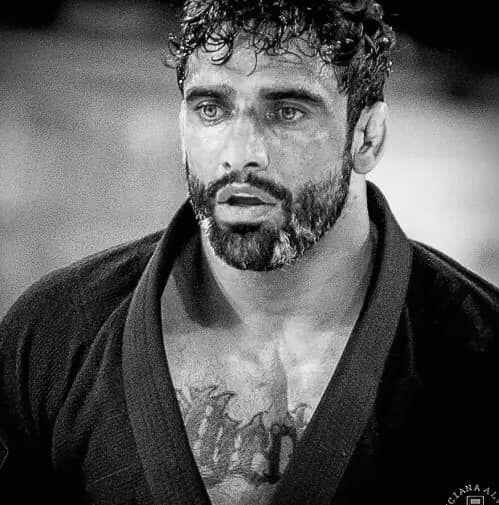 The IBJJF and Jiu Jitsu community are extremely saddened to hear of the passing of Leandro Lo. Lo was one of the greatest athletes our sport has ever produced. An example of a true black belt, martial artist and champion on and off the mats. Lo's global influence, passion and dedication to Jiu-Jitsu will forever be remembered and honored for the great champion and person he was. Our thoughts and condolences go out to the Lo family and may he rest in peace. 🙏🏼🕊
International Brazilian Jiu-Jitsu Federation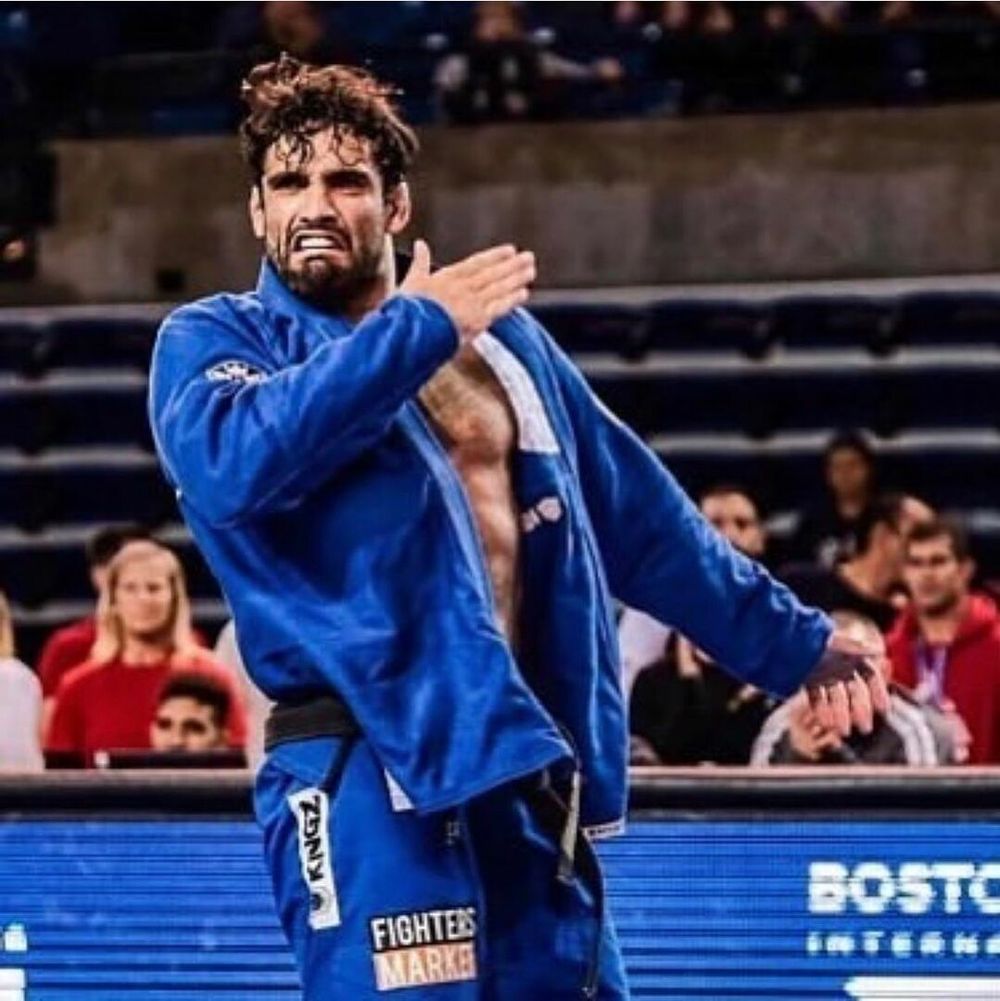 Rest in Peace @leandrolojj !
A competitor of heart and soul! With some jiu jitsu inspiration! Motivating athletes, showing dreams have no limits!
I was your fan ! A LEGEND!
We are all Mourning! 💚🙏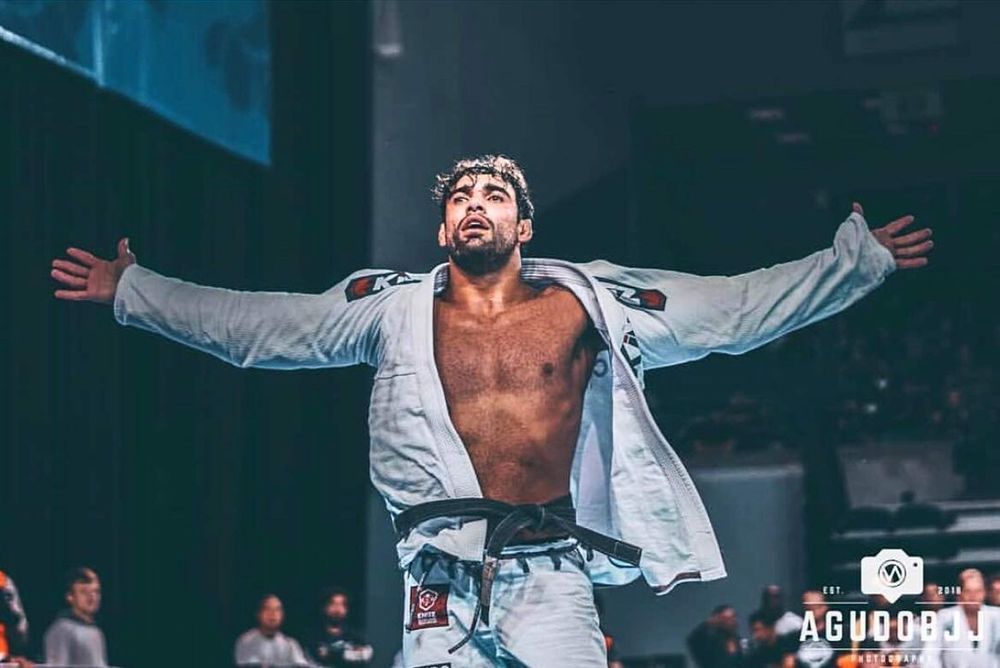 Unbelievable... This month has been a very difficult month, losing great friends and idols on tatame. May God welcome you with open arms @leandrolojj. Your Jiu Jitsu and joy will be eternalized in the hearts of all who met you. My sincere condolences to the whole family and community, we will greatly miss this great idol! 💔🙏🏽 REST IN PEACE! 🇺🇸🇺🇸🇺🇸 Unbelievable... This month has been a very difficult month, having lost great friends and idols on and off the mats. May God welcome you with open arms @leandrolojj. Your Jiu Jitsu and joy will be immortalized in the hearts of everyone who knew you. My sincere condolences to the whole family and community, we will miss this great idol! 💔🙏🏽 Rest in peace
Roberto Cyborg Abreu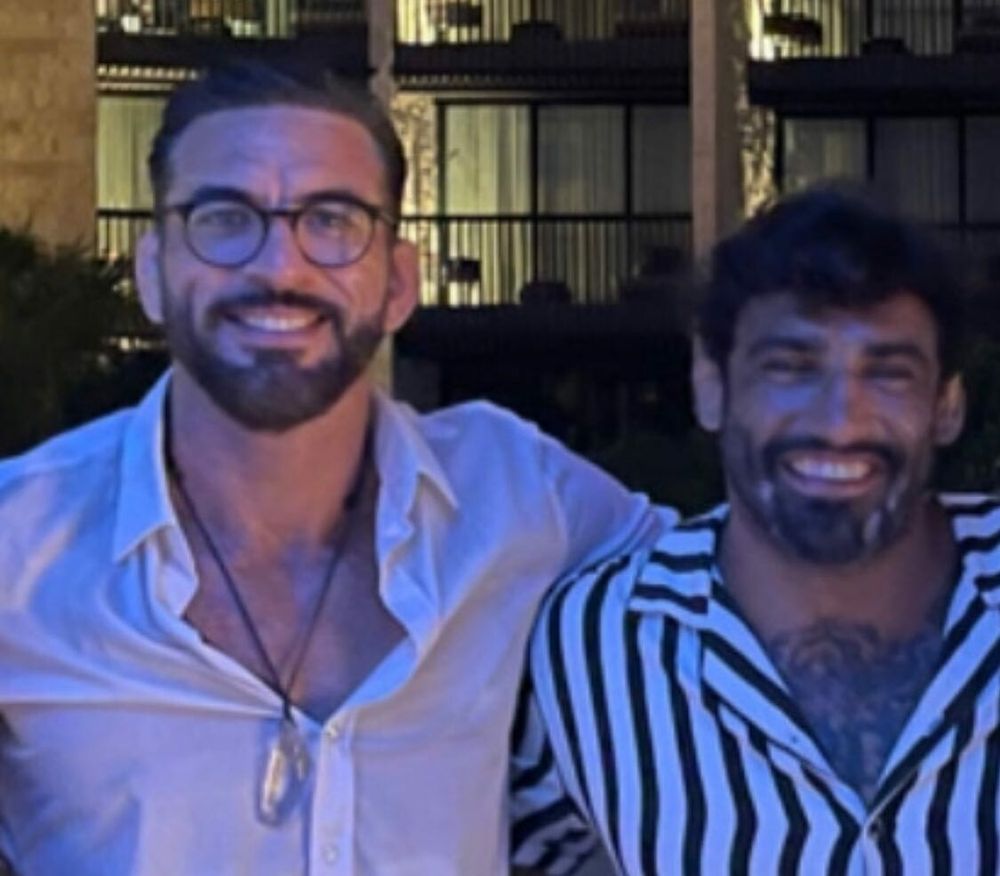 Speechless brother Shocked and shaky .
I never imagined that I would write something like this so soon. What a sad day. He will be greatly missed. It was too soon and I miss it a lot. One of the greatest competitors of all time God bless you man. Miss you
Braulio Estima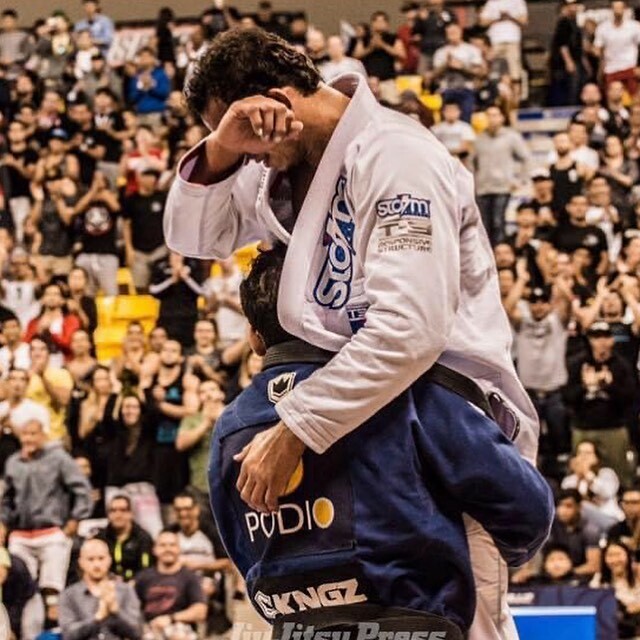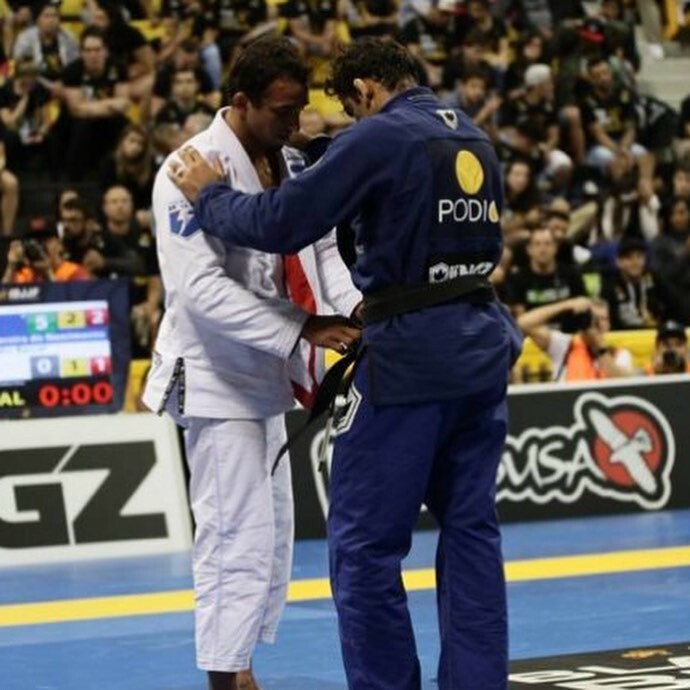 Samurai never dies, the best of all time, it was an honor to share the tatame with you Lo. Lots of strength to the whole family.
Eternal idol.
Romulo Barral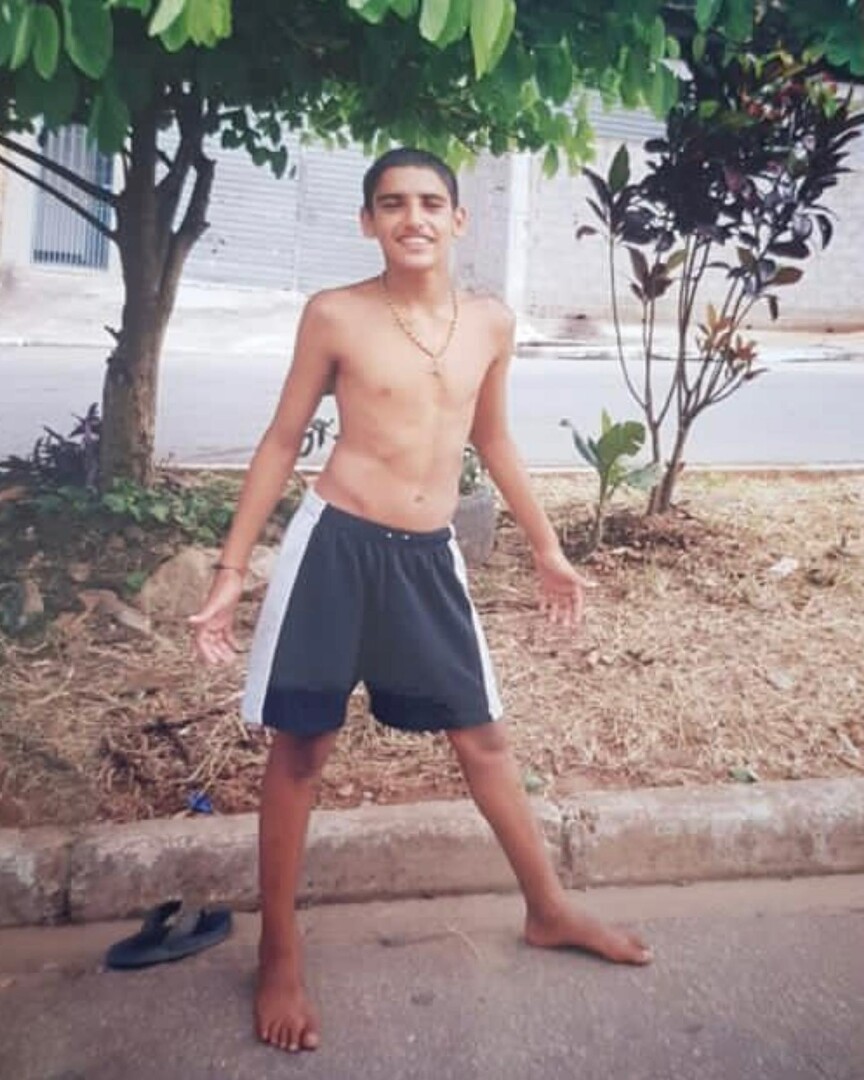 When I woke up Sunday my world was changed forever. I had spent Saturday coaching my team at the IBJJF Santa Cruz open and went to bed exhausted. The first thing I saw when I woke up, was a video someone sent me of Leandro being carried out on a stretcher. I couldn't believe it and watched it so many times. My heart was broken.
I messaged his mother and told her that I was there if she needed anything, if it was hard for me I couldn't imagine how it was for her.
She thanked me for the message but said that only God could help her now.
No words, I wish I did a better job last night for his family, for Leandro, but I'm not the best at public speaking and even worse at expressing my emotions. You will be missed Leandro, still can't believe you're gone.
Caio Terra BJJ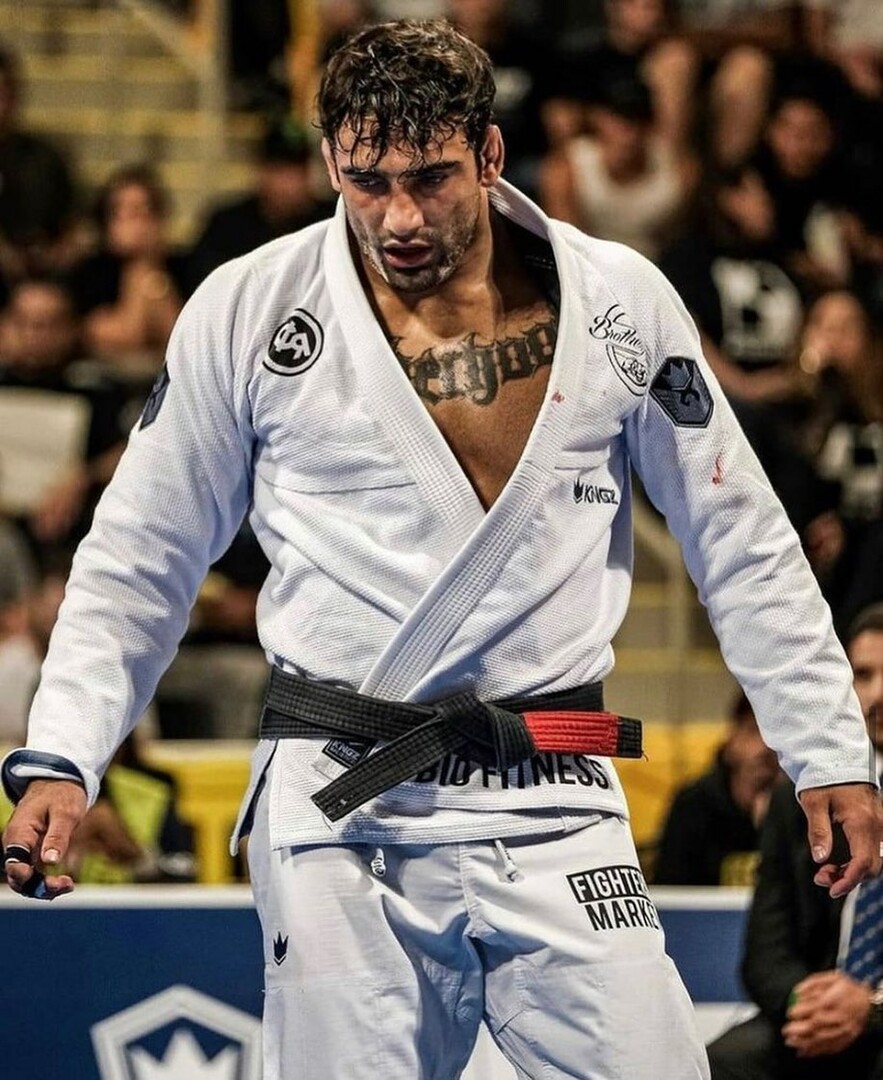 Some of the greatest and most exciting times growing up was watching Lo perform. Thank you for the years of inspiration 🙏🏽 what a huge loss for the Jiu Jitsu world. Rip legend
Ruotolo Brothers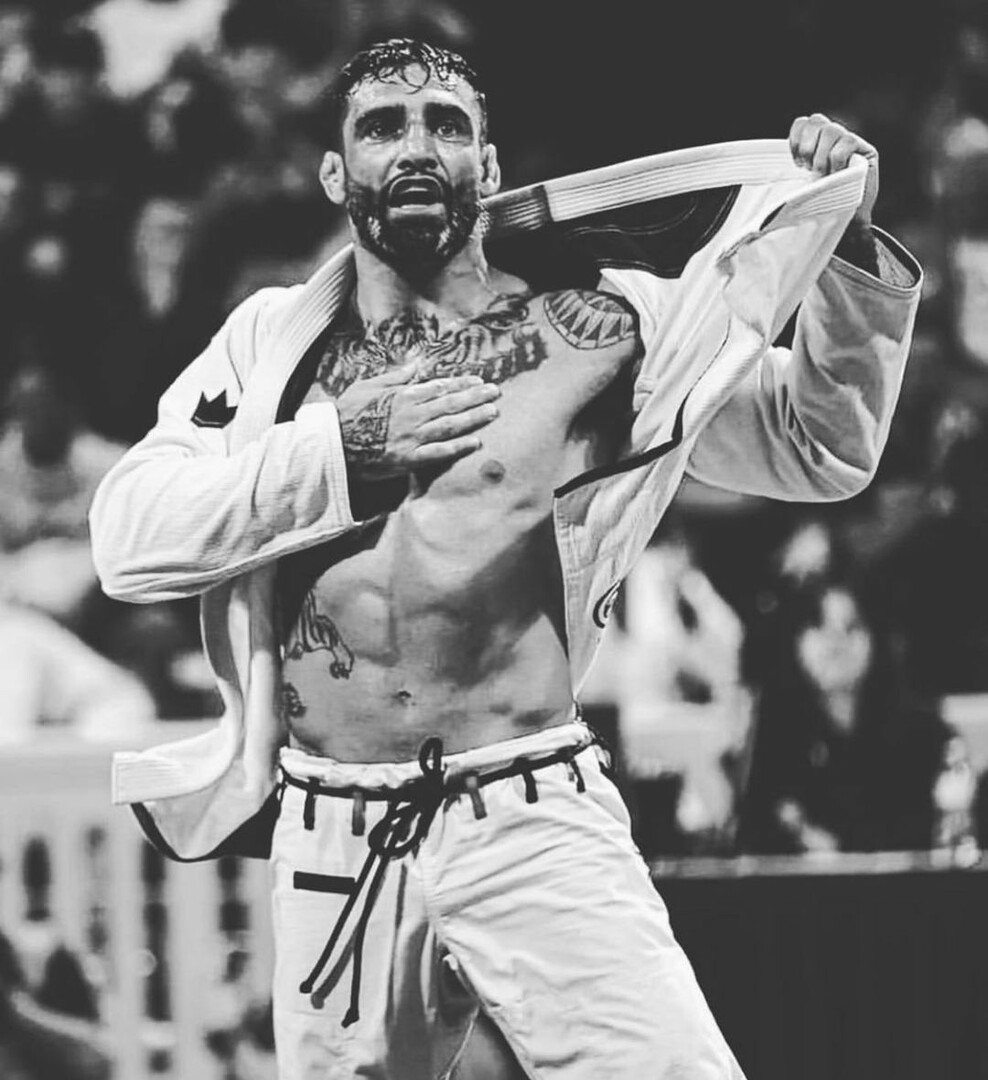 A very sad day with the news of the passing of this great athlete. So young and in a tragic way. Rest in peace warrior 🙏 🙏 Very sad with the news that this great warrior has passed away so young and in a tragic way. Rest in peace brother 🙏🙏
Roger Gracie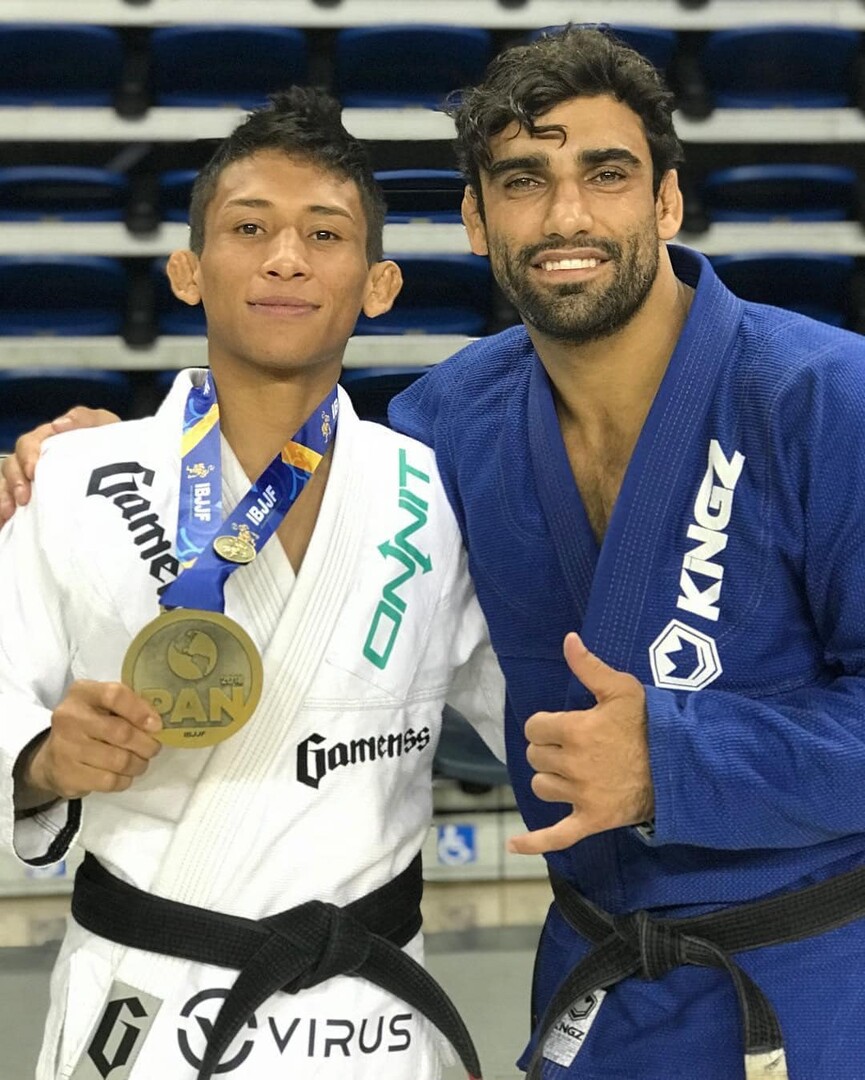 May you rest in peace brother 😔. The world goes around and God will take care of everything 😭 😔
Lucas Pinheiro BJJ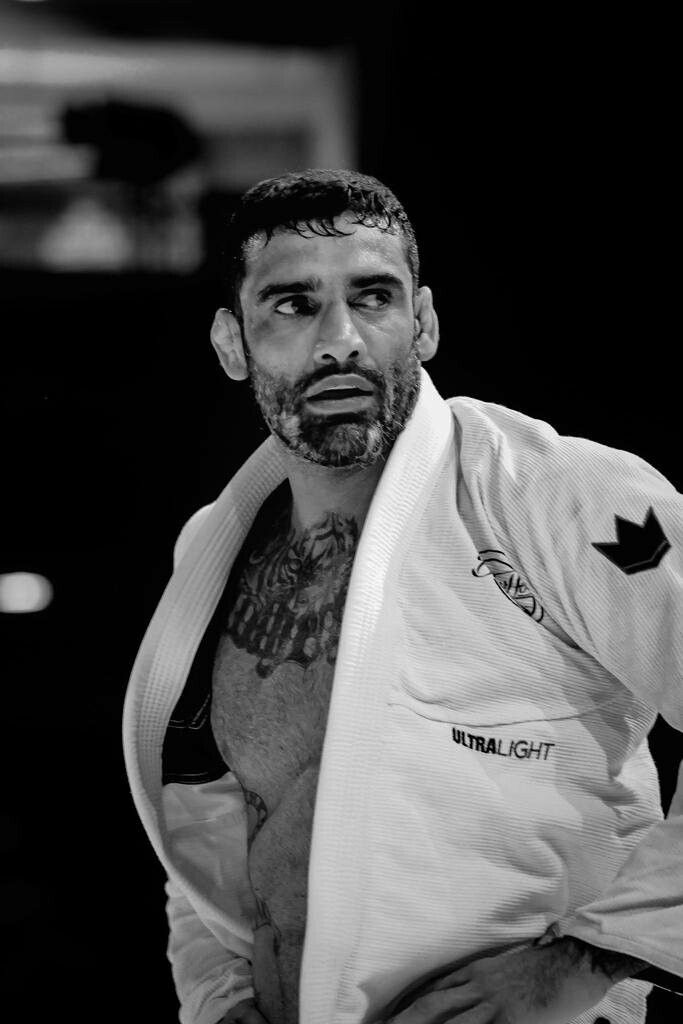 JIU-JITSU IN MOURNING! ⚫
One of Jiu-Jitsu's greatest idols, the track black Leandro Lo left us early this Saturday. According to sources, the athlete got involved in a fight with a police officer during a party in São Paulo, took two shots in the head and burned clothes, was taken to the hospital, but did not resist. The case will still be settled, but Lo will definitely be greatly missed. Irrelevant, smiling, player, 8x world champion and inspiration to a generation. He made history and left us too soon...
Our condolences to all the family, friends and fans of Leandro Lo. Rest in peace!
TATAME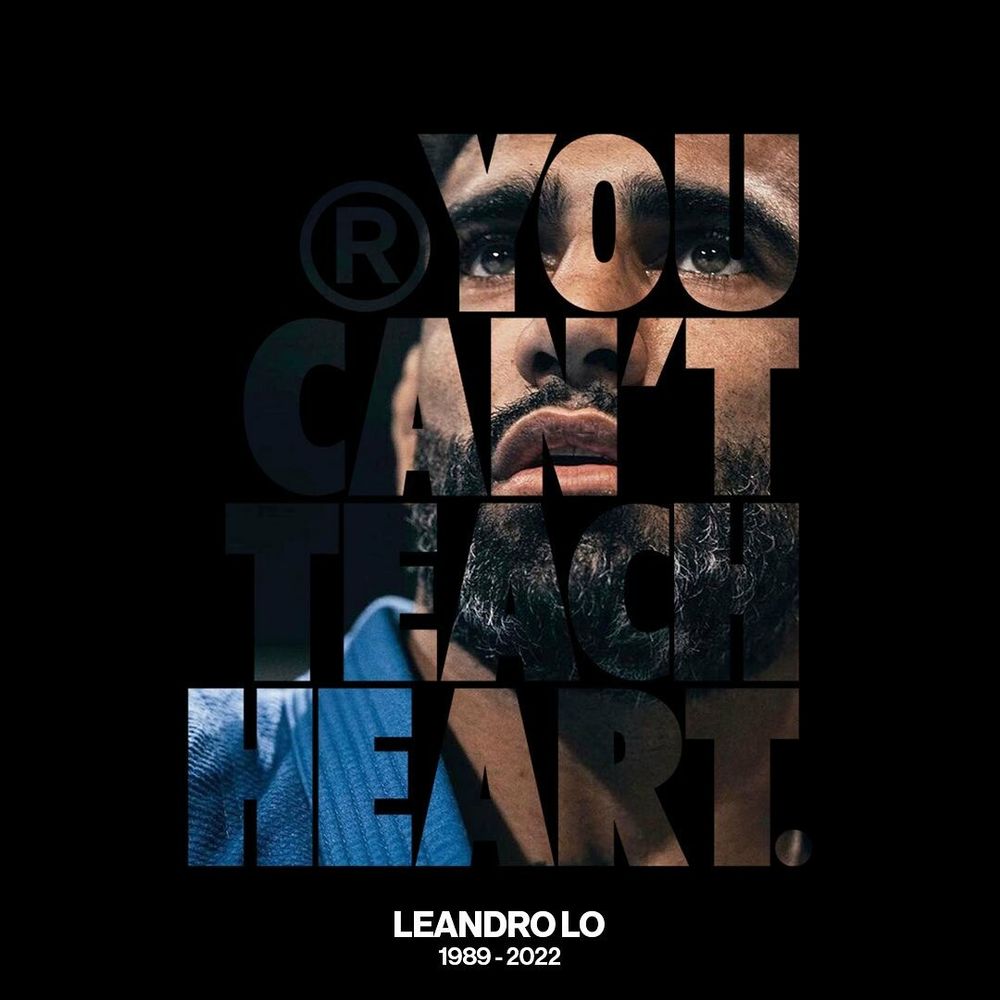 One of the Greats.
Our condolences to the family & all his loved ones.
RIP Lo 🤍🖤
Hyperfly
Condolences to the family and friends of World Champion @leandrolojj , 33, who was shot in the head in a club in Sao Paulo.
An alleged scuffle ensued between Lo & the shooter during a show at the club, when the assailant pulled a gun on Lo.
Lo was 33 years old and will be missed.
Rest in Paridise Champion.
Jiu-Jitsu Magazine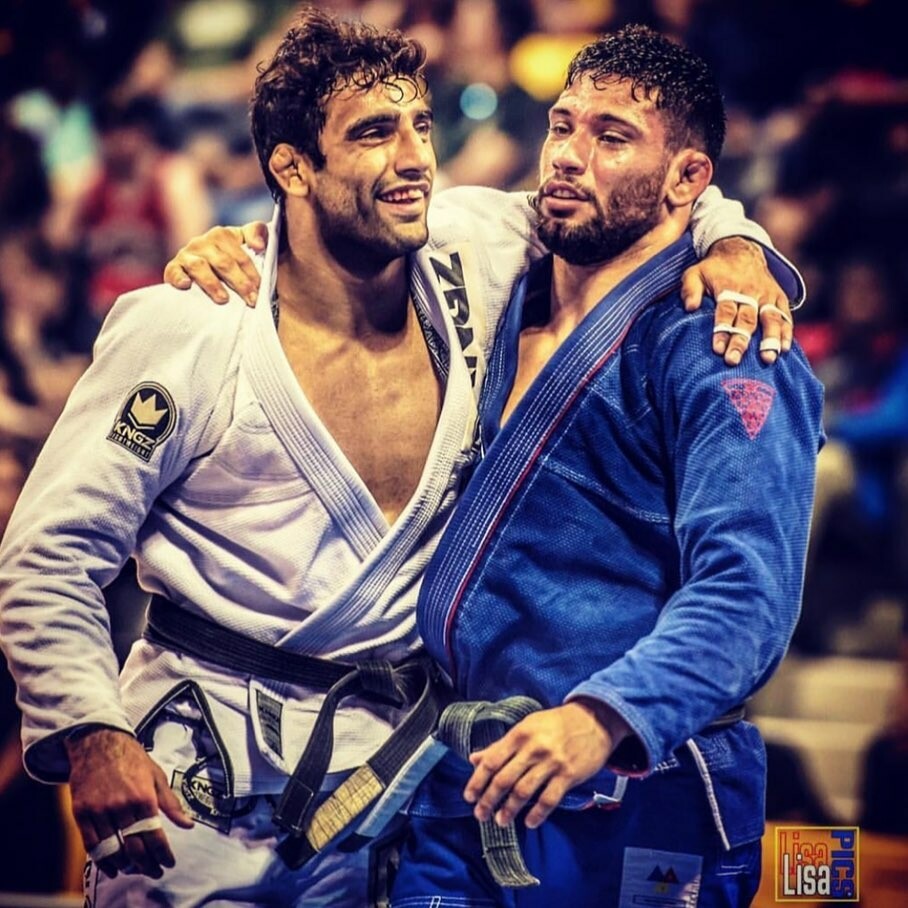 R.I.P legend may God enlighten your family.
One of the nicest guy that I ever meet.
We're going to miss you a lot, monster.
🙏🏻🙏
Matheus Diniz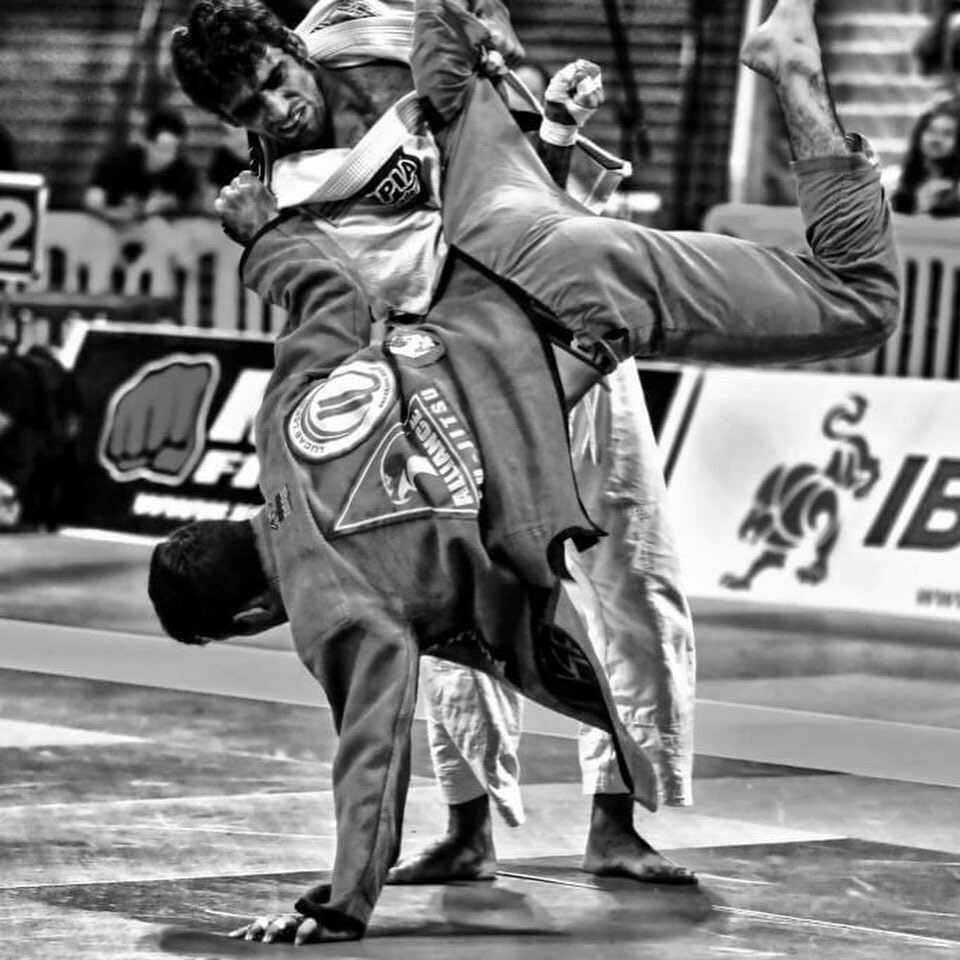 This was our last photo at the World Cup this year.
The review with him was always that way, good energy, good laughs and banter...
I can say Lo was the most challenged athlete of my entire career.
Made me study and improve my Jiu-Jitsu in every way I never did before, today I achieved a lot of my goals thanks to these challenges. I will take with me great memories and lessons that I could have by your side, champion.
You will be greatly missed.
Thank you for everything you did for our sport, rest in peace.
I ask God to comfort and give strength to the family members. 🙏🏽🖤🙇🏻 ♂️
Lucas Lepri BJJ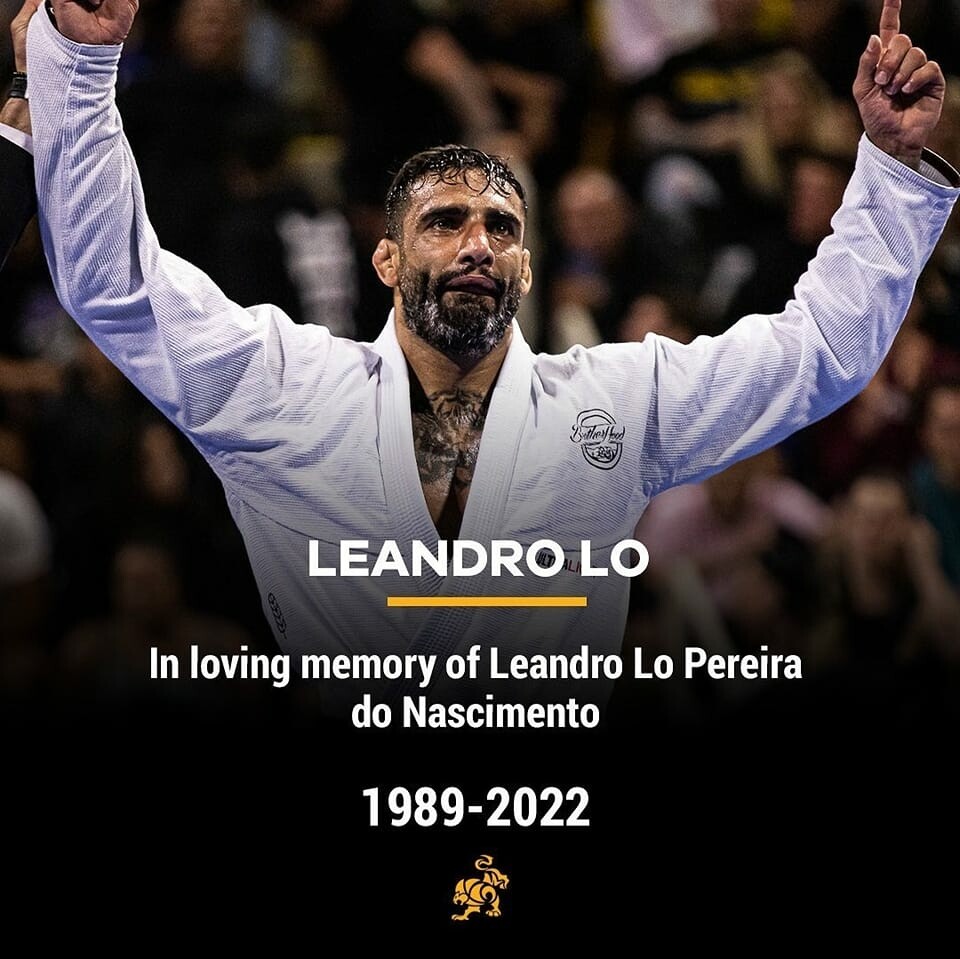 The person who often lifted me up when I thought I couldn't go on, gave me the strength to continue learning. Work. Doing some lifting weights. To try something new.
Legend. Respect, Maestro.
Rest in peace 💔
Dubravko Magdic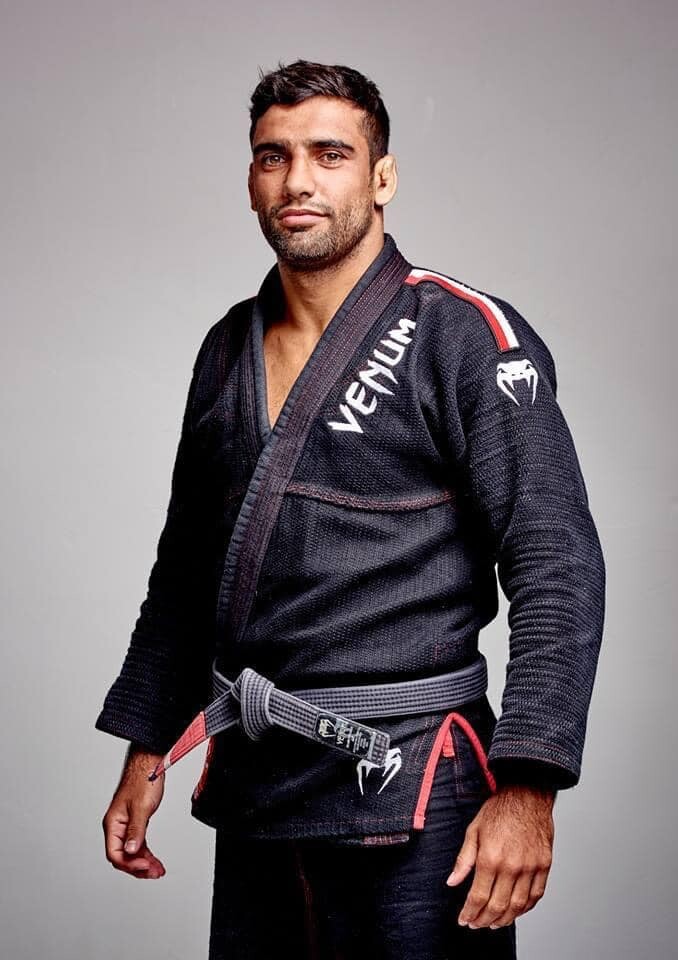 I still can't believe the news. Though I've never met him in person, this man has inspired me so much in my life and my career.
I used to watch his matches all the time and try to emulate his style and tenacity, his humility to keep coming back win or lose and to even be able to hold great friendships with his "rivals" really showed his humble character. He served as a great role model to young athletes and to practitioners of our art.
We lost a leader, a role model and an overall amazing person.
RIP Leandro, your legacy will live on
BJJ Fanatics Group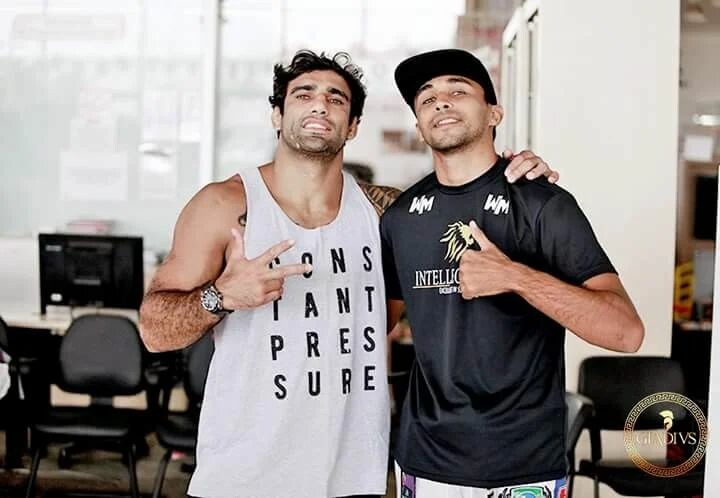 Just got this sad news and still in disbelief.
Today our bjj is mourning his early departure, we're going to miss the monster who always gave a show inside and outside the tatame 😢
I had the honor to participate, sing and meet you at the Da @intellectualdojo seminar
We will only keep good memories of everything you represented here on earth, rest in peace monster @leandrolojj it's time to shine on the heavenly tatame 🙏
Adriano Araùjo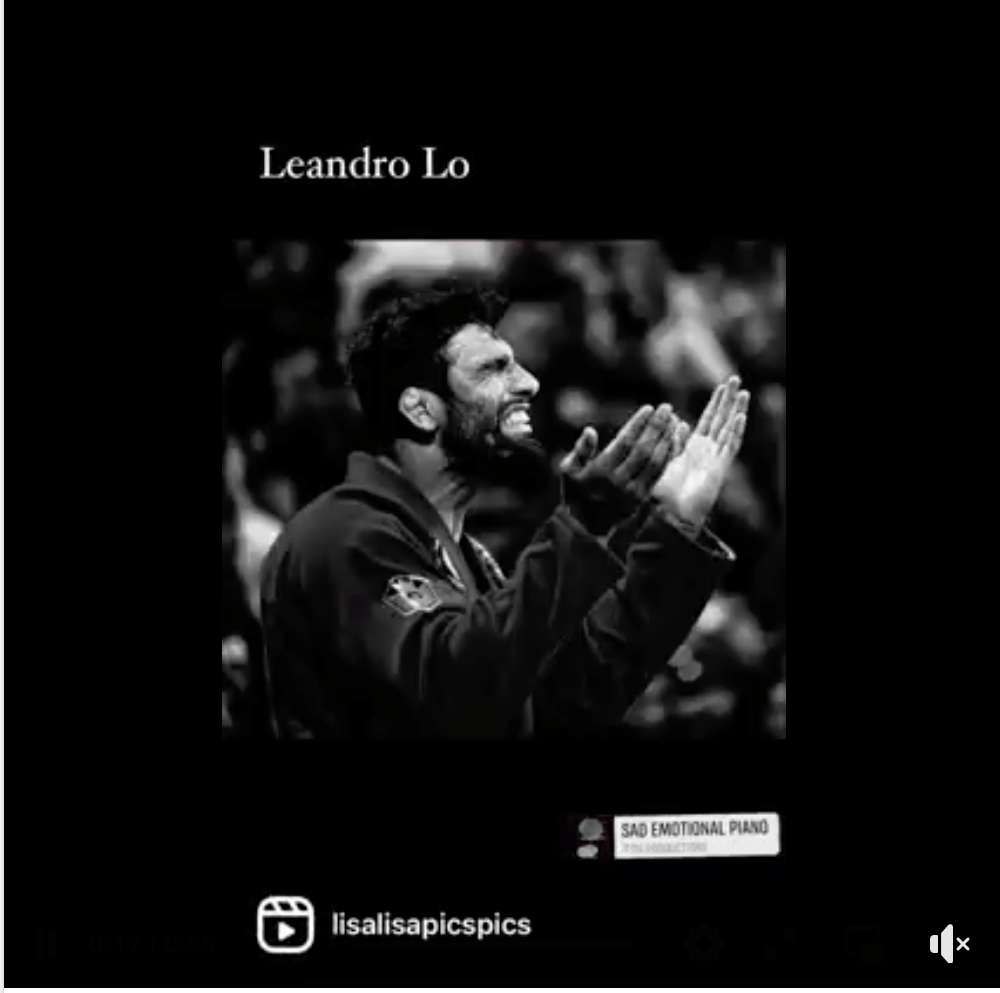 Leandro brought boundless love and light into this world.
An immense loss.
A senseless and tragic loss.
May God give his mother and father and family the strength to bare it.
Lisalisapics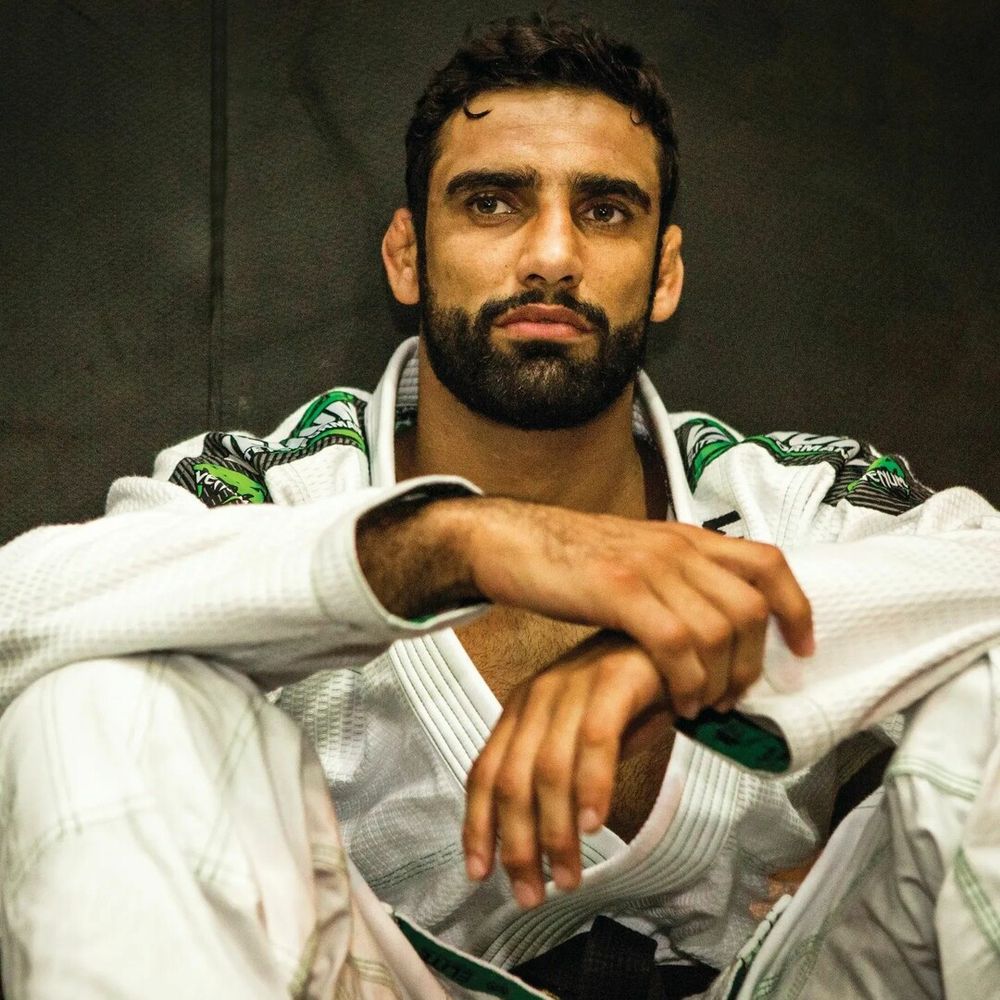 Our history is filled with unforgettable meetings. More than athletes, they are people with whom we share a special bond beyond combat sports.
Leandro Lo was for us one of these person. Beyond being a prodigious athlete, Leandro was a member of the VENUM family carrying values of humility and respect that made him an exceptional human being.
We are deeply saddened by this news and the entire Venum team joins us in sending our deepest condolences to Leandro Lo's family.
Venum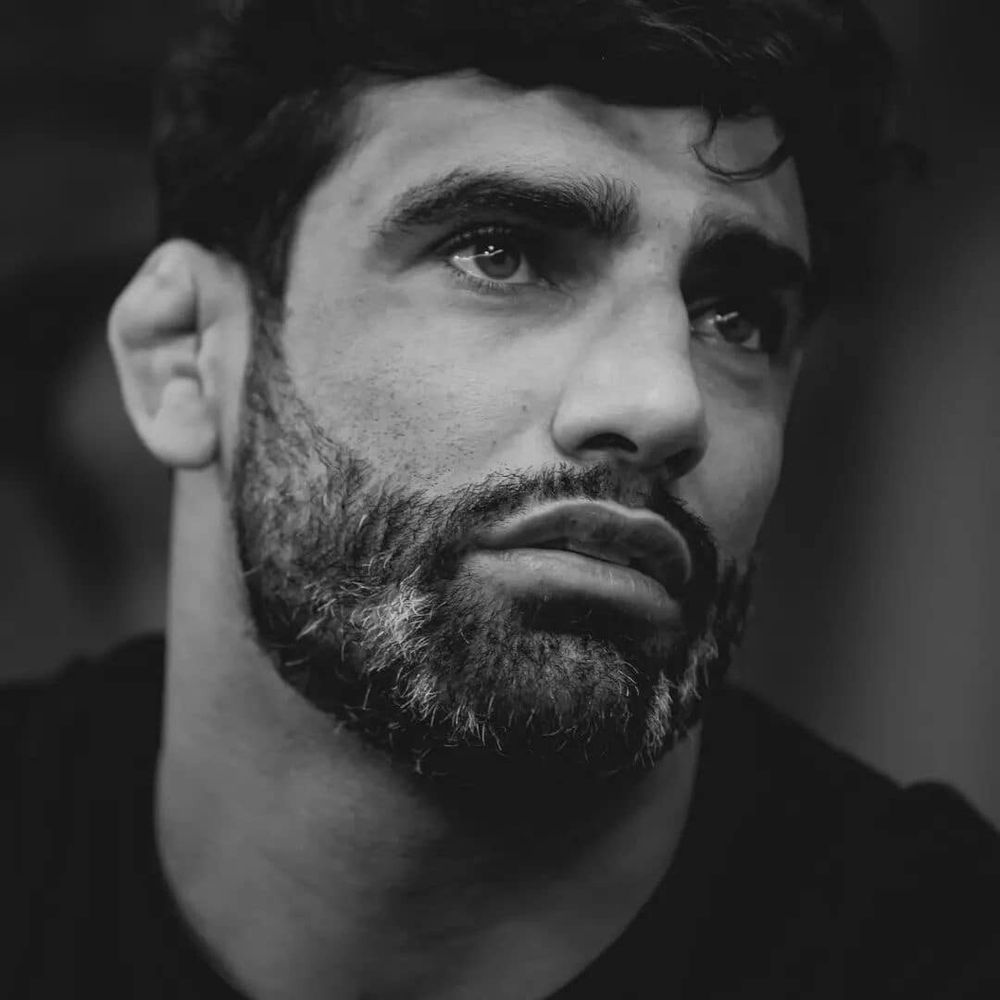 😓 I've had the honor to commentate Leandro's matches for many years now. When he competed, I always said it wasn't "SHOW TIME" it was "LO TIME!" Because Leandro always stole the show.
It is so sad to hear of his passing this morning. Still doesn't feel real.
His legacy will not only be remembered for his titles, wins or losses but his charisma on & off the mats and his amazing contributions to the sport.
Our time on the earth is very limited & we cannot take it for granted.
R.I.P. Legend
Riccardo "Baleia" Ammendolia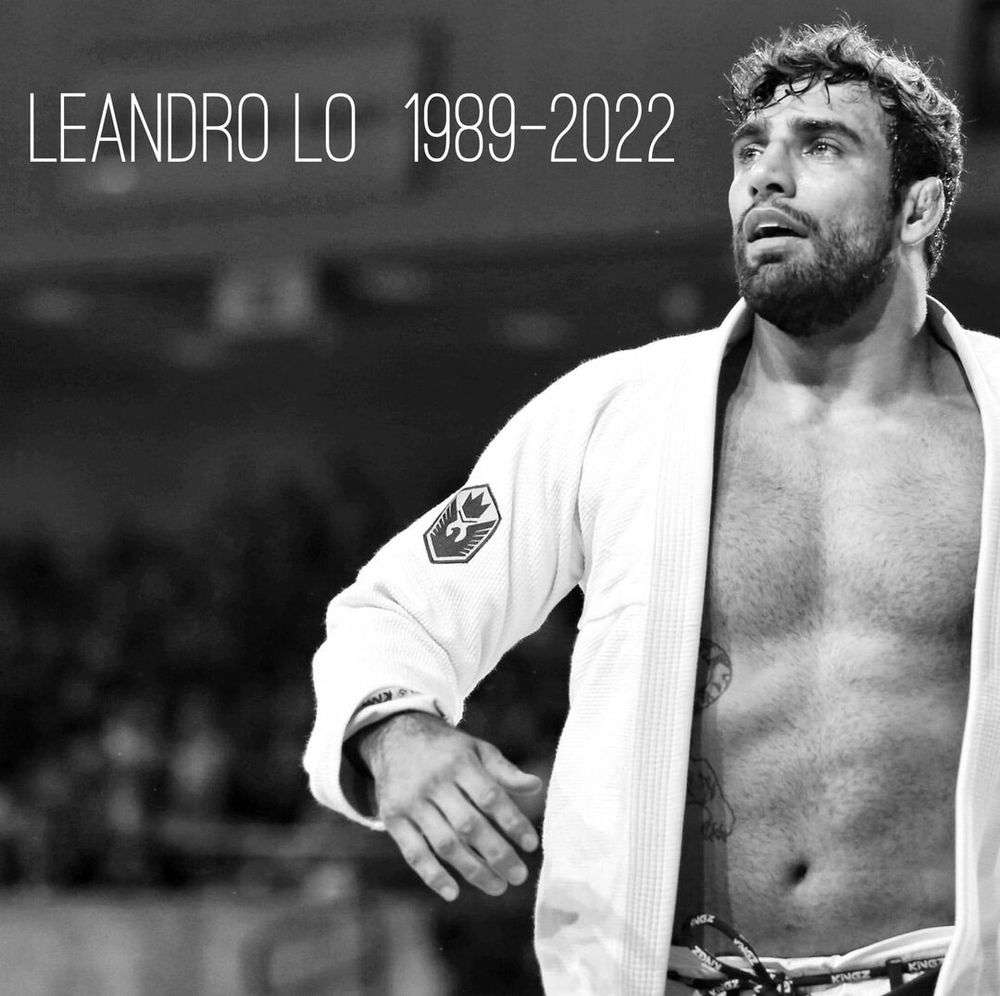 I have been thinking all day about what to say. This is a tragedy and my first thought is that it could happen to any of my students.
As a coach, my students are like my brothers and sisters and I would be horrified if I lost anybody in such a manner.
As a martial artist, we train so we can first and foremost protect yourselves. We train so we can protect the weak and the frail.
Understand that first and foremost, the best option is to solve it by communication or walking away. Simply walking away is always the best solution.
If you are forced to be physical then the sssumption is you couldn't walk away and your physical safety is at risk. At this point, You have to always assume the worst. Assume that they are trying to kill you.
You have to physically incapacitate your opponent. Making sure that they can't follow you or be capable of any form of retaliation afterwards. This can be simple choke them out or break a bone. Fighting isn't pretty, it's not cinematic. They forced you into a corner where your life and other peoples lives are at stake and physical damage isn't an option, it's a necessity and if it wasn't then you can walk away from that situation.
The next step is you have to get out of that situation immediately. Choke them out, break their bone then head to the exit, get in your car and drive away. Get yourself out of that situation immediately. Don't stick around. There are a couple reasons. The first one is they might have friends and the second one is most people aren't going to take their asskicking with grace.
In the words of Obi Wan " I will do what I must" and then leave.
Nothing good can happen especially when alcohol is involved. Always always try to solve it by communicating and then simply by walking away and removing yourself from the situation. If everything else fails and you are required to fight. Incapacitate your opponent and remove yourself from the situation. Lo was one of the greatest grapplers of all time and his life was cut short is tragic. It's a senseless avoidable act of violence which took away so much from the world.
I never want to bury any of y'all. I want y'all to be safe. I love y'all be safe! Be smart
Nader Tannir